This spring the Contemporary Arts Museum Houston will show That Old, Weird America, the very first museum exhibition look around the prevalent resurgence of people imagery and mythic history in recent art in the U . s . States. Organized by Contemporary Arts Museum Houston senior curator Candice Kamps, the exhibition illustrates the relevance and benefit of folklore to contemporary artists, along with the genre&rsquos capacity to illuminate ingrained cultural forces and overlooked histories. The exhibition borrows its inspiration and title—with the writer&rsquos blessing—from music and cultural critic Greil Marcus&rsquo 1997 book of the identical title analyzing the influence of people music on Bob Dylan and also the Band&rsquos seminal album, The Basement Tapes.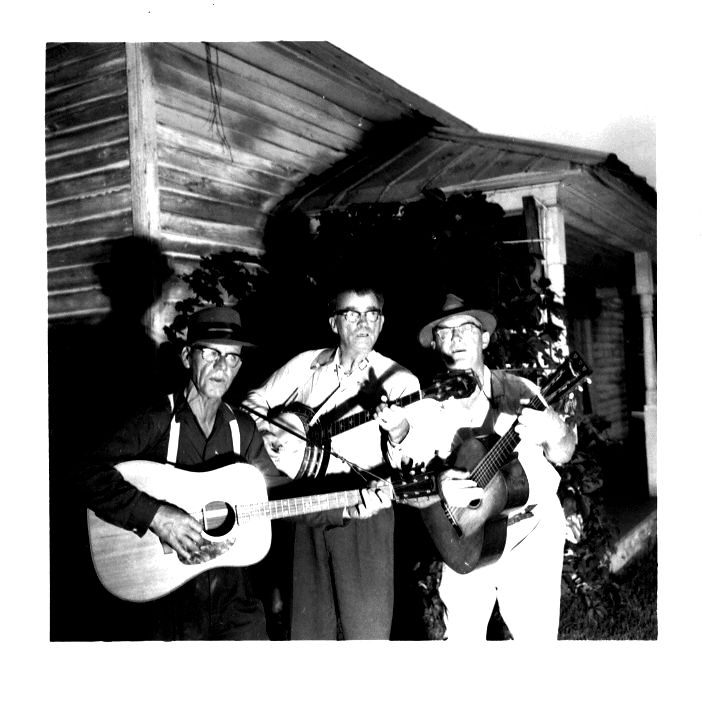 That Old, Weird America will feature 18 artists who explore native, idiomatic, and communal subjects from America&rsquos past: Eric Beltz, Jeremy Blake, Mike Durant, Barnaby Furnas, Deborah Grant, Matthew Day Jackson, Kaira Kahlhamer, Margaret Kilgallen, David McDermott and Peter McGough, Aaron Morse, Cynthia Norton (a.k.a. Ninny), Greta Pratt, David Rathman, Dario Robleto, Allison Cruz, Kara Master, and Charlie White-colored. Since the period in the first Thanksgiving in 1621 to the start of the area Age in 1957, their representational works of art, sculptures, sketches, photographs, installations, and videos reconsider important legends and figures in U . s . States history. Indians, Pilgrims, Founding Fathers, cowboys, Civil War widows, bobby soxers, and Depression-style drifters are some of the Ur-American figures populating storytelling works that —like great folklore —recklessly combine myth and fact to point out an alternate national history.
During occasions of change and social stress, cultures turn to their master narratives. For instance, within the U . s . States, Grant Wood, Thomas Hart Benton, along with other artists within the Regionalist movement from the 1930s and 40s rejected abstract, European Modernism and switched their focus on depicting rural and domestic existence in realist styles, partly like a reaction from the horrors of this continent&rsquos First World War. Similarly, states exhibition curator Kamps, "in this publish-9/11 America of high-emotion and sweeping change, artists naturally search for inspiration within the forgotten and unresolved relics in our nation, the volatile and mercurial old, weird America of people history."
To become incorporated within the exhibition are famous works, for example: Kara Master&rsquos animated, Balinese-style shadow-puppet video, 8 Possible Beginnings or: The development of African-America, a Moving Picture by Kara E. Master (2005), a courageous satire of black origin myths and white-colored racism in crazy vignettes featuring slave ships, gay master-andslave sex, and dancing cotton-boll babies Mike Durant&rsquos sculptural installation Pilgrims and Indians, Planting and Reaping, Learning and Teaching (2006) restages two amateurish dioramas in the defunct Plymouth National Wax Museum in Massachusetts juxtaposing two significantly different versions of methods the Jamestown Colony found celebrate the very first Thanksgiving in 1621 Margaret Kilgallen&rsquos installation Primary Drag (2001) depicts, inside a playful, cartoon-like style, a minimal-rent capital of scotland- the imagination lived on by surfers, hobos, juvenile delinquents, and dames in beehive hairdos Barnaby Furnas&rsquos works of art and watercolors express the chaos and confusion of fight, and creates view for example John Brown (2005) feature glowing bloodstream, explosions, and tracer bullets in addition to representations of your time-lapse movement similar to film and videogame effects Jeremy Blake&rsquos digitally composed video Winchester (2002), inspired through the labyrinth-like house of rifle heiress Sarah Winchester, morphs vintage photographs of the home, mysterious cowboy shadows, and Blake&rsquos own abstract "digital works of art" to produce a lush, engulfing picture of a distinctively American type of madness.
The exhibition is going to be supported with a 162-page, full-illustration catalog printed through the Contemporary Arts Museum Houston which will supply the cultural and historic context for that artworks. The publication includes essays by Kamps, the show&rsquos curator Colleen Sheehy, Director of your practice in the Ernest R. Weisman Art Museum and art historian at College of Minnesota in Minneapolis and Michael Duncan, a critic and curator located in La. It will likewise contain reproductions from the exhibited work, in addition to biographical and bibliographical info on each artist.
Resourse: http://camh.org/exhibitions/brown/
Old Weird America