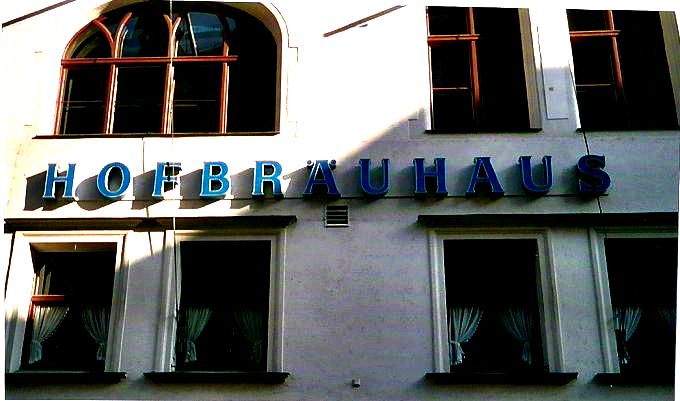 I had been lately dealing with some pictures from the 2003 visit to Munich and happened upon something which helped me smile. I hadn't considered this strange and befuddling travel experience of a lengthy some time and was happy to have rediscovered it. I suppose many people have the same feeling of confusion and amusement when reflecting on ZAM, the Zentrum fur Aussergewohnliche Museen (Center for Unusual Museums).
When i first discovered ZAM while studying with the Let's Go Guide for Germany, a set I still use to locate unique encounters.  Normally I could have been infuriated at any manual that directed me to some place badly as ZAM, but ultimately what made the Zentrum a really great museum was its shear ridiculousness.
The Middle for Unusual Museums was an accumulation of six smaller sized museums. The collections locating a final resting place, similar to the area of Misfit Toys were the:
Chamber Pot Museum
Toy Pedal Vehicle Museum
Easter time Bunny Museum
Padlock Museum
Museum of Scent
And Also The Sisi Museum (Elisabeth of Bavaria, Empress of Austria).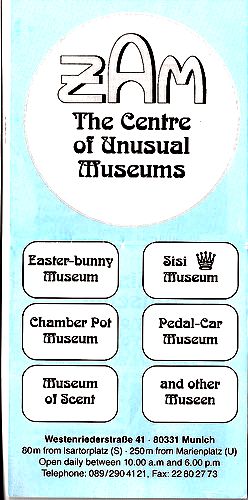 I am not sure why or how a person would ever begin the entire process of collecting such useless and disparate assemblages of junk, however the curators, and that i use that term as loosely as you possibly can, were quite serious within their organization of those artifacts.
We spent about 45-minutes touring the exhibits, mostly since the curator was hovering about 3 ft away whatsoever occasions. Through stifled laughs we feigned curiosity about the gathering of chamber containers, shuddering to question once they had last been cleaned.
The Easter time Bunny Museum was type of cute and mildly interesting, but I'm still unsure why the Empty Perfume Bottle Museum was there whatsoever. Sadly, the Padlock Museum was closed and also the Toy Vehicle Museum stored our interest for nearly ten minutes.
From your American perspective, the Sisi Museum (Elisabeth of Bavaria, Empress of Austria) was probably the most confusing, although had we been Bavarian I guess it might make more sense. After our tour, we walked a couple of blocks off to the Hofbrauhaus for any necessary beer and a few laughs.
Looking back, badly because this museum was, it remains certainly one of individuals unique travel recollections that stick with you forever. Whenever you travel it isn't the expected stuff that mean probably the most, it's the truly bizarre and unpredicted which make the experience useful.
If only everybody might have the chance to see the sheer pleasure of witnessing the oddities at ZAM, but sadly this misfit museum closed in the year 2006. Using its closing, people to Munich get one less opportunity to experience their very own strange travel moment and rather are relegated up to the more conventional attractions. Lots of these institutions exist all over the world, but because they fail when confronted with homogenized tourism, the planet becomes rather less interesting.
Have you ever found something truly odd and bizarre in your travels? Tell me what it's!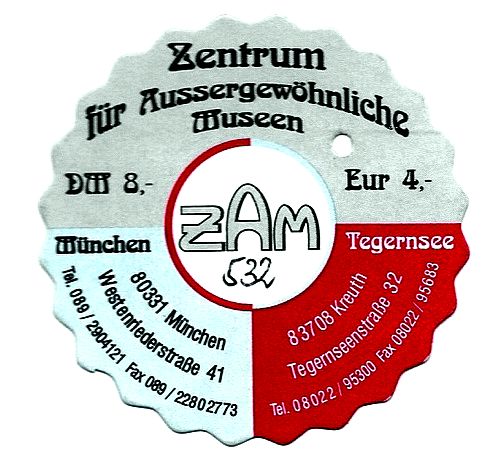 Resourse: http://landlopers.com/2010/07/05/