– atlas obscura
Pastor Richard Gemstone began the museum in 1983, after being inspired by a trip to another wax museum many years earlier. Understanding that making new wax figures was costly, Gemstone started trying to find used figures from museums round the country. A lot of his early figures were re-purposed from the defunct Bible wax museum in Pennsylvania.
During the period of 3 decades, the museum is continuing to grow from only a couple of figures and scriptural scenes to in excess of 300 figures and five distinct tours: The Existence of Christ, Miracles from the Old Testament, Museum of Christian Martyrs, Heart from the Reformation, and Amazing Elegance: The Journeys of Paul. Many of these scenes were built through the congregants from the Gemstone Hill Cathedral, who also run the museum.
The museum has ongoing its re-purposing of old wax figures, which results in some bizarre scenes. A customer may spy a discarded Travolta Qantas Video as King Solomon or Tom Cruise making a look and feel as Jesus. The Final Supper is made by craftsmen who work with Madame Tussauds. The figures were saved from another museum in Arkansas, and also the narration supplies a background on every apostle and the significance within the Bible.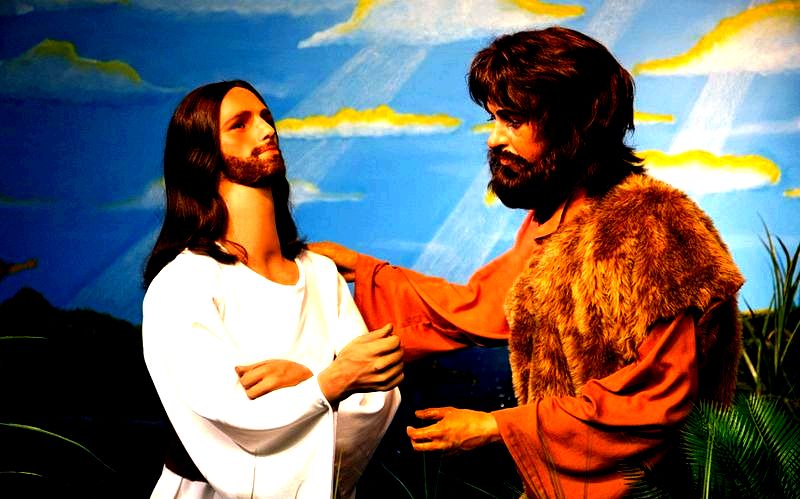 Additionally towards the wax figures, the museum houses an accumulation of rare Bibles, Christian folk art, and works of art, wood carvings, along with a 39-panel Walk from the Parables by Mark Pedro, that was saved from the museum in Gatlinburg, Tennessee. The museum also offers a duplicate Crown of Thorns. The church itself is renowned for its parade floats and it has a big assortment of awards and trophies. But for the truly curious, they likewise have an evening meal theater that operates April through June with shows placed on by people from the Gemstone Hill Cathedral.
Resourse: http://atlasobscura.com/places/
Unbelievable Relgious Wax Museum – Bible Walk
COMMENTS:
Ms. Ren: Very interesting. Thanks so much for taking us along! The bible characters were very well done. I'd like to go there.
Dook larue: Renee Furrer me 2
Edmund Garcia: Jesus with the giraffe neck at 9:27 creep me out
Rossco Soletrain: jesus hooked these people up with THE DOPEST museum in all of the land!
Rossco Soletrain: you find the best spots man
judy Osborne: LOL!
Lockbar: 2:04  Marie Osmond, and then Richard Nixon??
CrazyforTrouble: 9:22, Jesus has a very long neck.
amethystducky: Adam's son looks older than him; I cracked up at them using an adult head on the boy body :D
darktoostie: This would have been better if they gave you a laser gun. Laser Tag Jesus!..Aw yeah!
mslaerik66: You are a TROOPER Jacob no way I would have survived that tour lol
The Carpetbagger: I loved every minute of it
myfamilynme: Adam and Eve, formerly Sonny and Cher? (3:45) I think I'm right because Cain and Abel both favor Sonny. "Tom Cruise" does have that "stare" about him. lol Thanks for the tour!
Tampa Jay: The first dude looks like Tom Petty
TheSWolfe: I was thinking Rob Halford, but mebbe w/Petty's hairdo?
Tampa Jay: TheSWolfe lol JP!!!
wizard glick: These christian themed museums are hilarious! lol Thank you for visiting these crazy off the wall places. The ark museum you went to with the Trackers and Adam the Woo was absolute lunacy, definitely a funny video to watch!! Keep it up Carpetbagger!!
Dynamo Dalston: prince Charles was Kane
Aimless Adventures: Man, that place was fantastic. If I ever get to Ohio it's now on my list of things to film. Thanks for sharing Jacob.
Sue Ellen Davis: AimlessAdventures love your channel.