A great method to help make your own colorful batik fabric using crayons!  A vintage craft arrived at existence!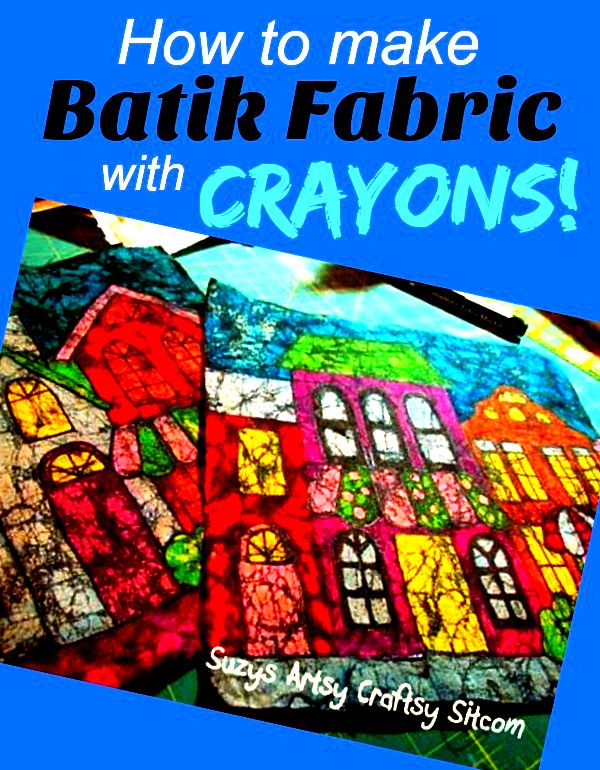 I'm always searching through my vintage craft magazines for fresh ideas, and each occasionally I select one and gone with it. Like a quilter, I've always were built with a preference for batik fabrics. I really like the colourful colors! Well, if you've been following my blog for just about any time, you most likely know which i love me some color. And the thought of utilizing a resist to bar color in areas is one thing which i love doing with my Ukrainian eggs. So, a mixture of color and resist dyeing with crayons just appeared up my alley.
Now before I am going any more, I'm betting there is most likely an simpler method of doing this. But Let me tell you the way Used to do it, using my instructions that originated from a 1956 Workbasket magazine along with a couple of edits tossed in from me after i discovered some minor roadblocks.
With this project I made use of:
Crayons
100% Cotton fabric (light color)
Fabric Spray Paint Color: Ashpalt
Black Fabric Pen
Cheap paintbrushes
Muffin Tin
Deep Dish Griddle
Newspaper
Iron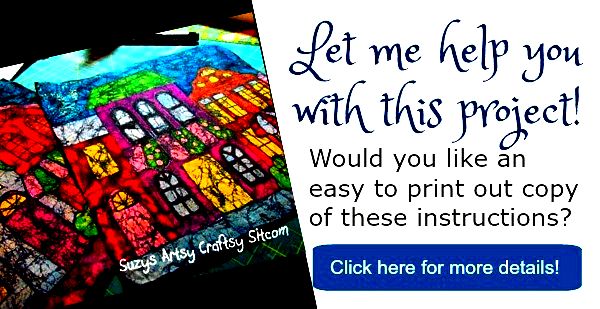 Cut the sunshine fabric into two 12" squares. I needed a colourful town street scene, and so i came in pencil the fundamental design which i wanted.  You may also make use of a coloring book page or any other fun design.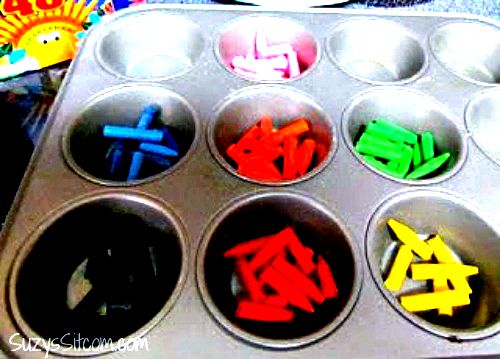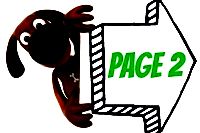 Add crayon pieces towards the muffin tin.  To melt the crayons, use a deep dish griddle, add water into it and float the muffin tin inside it.  Keep the water in a simmer, also it allows the crayons to remain melted in this make-shift double boiler.
Get more information at the next phase!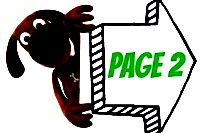 Resourse: http://suzyssitcom.com/2011/04/
Simple Fabric Fun Batik – Project #101
COMMENTS:
king shaman: That's not batik. Sorry.
UnitedArtAndEd: +king shaman Hi, thanks for your comment. It is the simplest form of wax-resist dying that we could come up with for elementary art teachers. There is enough wax in the Fabric Fun Pastels to act as the resist to the dye.